Maketu Activities
Maketu is a cosy seaside town hidden away from the hustle and bustle. Walk to one of the first Maori pa sites in New Zealand, enjoy the fantastic views, then walk down to the beach (20min - 2.5km).
Choose between three sandy beaches, with surfing (lessons available), horse riding, fishing, shellfish, cafés and takeaways 3-5 minutes by car. Go on a guided historical walk, explore the estuary with its abundant birdlife and gather some pipi, or check out the Kaituna River Cut with its great fishing and surfcasting.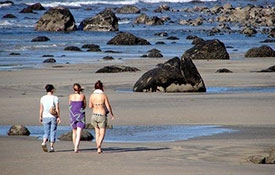 Local Attractions
Maketu is great spot if you enjoy fishing. Easturies are known for their abundance of Shell Fish, Pipis, Oysters and Muscles. Popular surfing and surfcasting from the beaches, or boat ramp access to try your hand at some great fishing.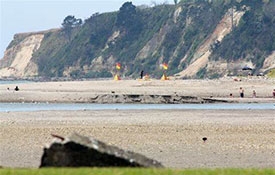 Maketu Beach
Only 2.5km away, beach-front dining at the Seaside Café. Great picnic spots. Estuary popular for shellfish, with channel to the ocean. Boat ramp.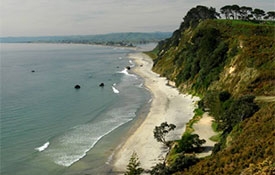 Newdicks Beach
Private access with a toll, but well worth it! A very popular surf beach or surfcasting. Beautiful scenic beach and great for beach walking.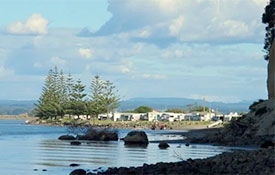 Little Waihi Beach
Estuary on one side, easy access to launch small boats and channel out. Safe swimming with kids in the estuary or try your hand at fishing.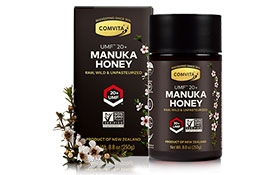 Comvita Honey
Internationally renowned honey products, from the edible variety to a range of tonics and health and skincare.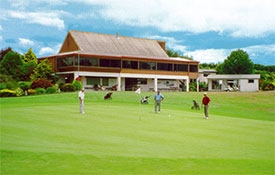 Golf Te Puke
Enjoy a round of golf at Golf Te Puke. Nestled in a lush rural setting, their 18-hole Te Puke golf course is one of the best golf courses in the Bay of Plenty.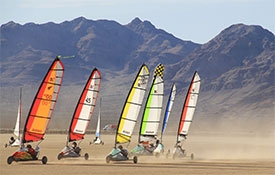 Blokart Heaven
Come and visit the home of blokart and have a blast on the land sailing machine, which has taken the world by storm. Super easy to use and great fun, these machines are awesome when the wind blows.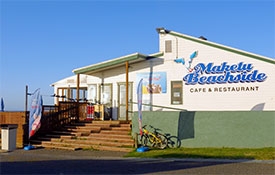 Maketu Beachside Café & Restaurant
On a rocky outcrop sits the Maketu Beachside Café and Restaurant. Order seafood chowder, mussel fritters or a muffin to enjoy with a hot coffee. This is also the best place to grab an ice-cream cone or cold drink. The café's enclosed deck overlooks the wide blue ocean, with impressive views back towards Mount Maunangui in the west and the towering Okurei cliffs in the east.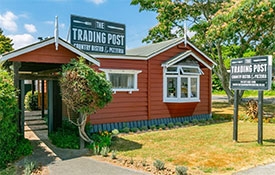 The Trading Post Country Bistro & Pizzeria
A small 30-seat country bistro and pizzeria housed in a beautiful 1910 farm cottage. Just 5 minutes from Maketu in Paengaroa.
Contact Us
Maketu Hilltop Holiday Park
195 Arawa Ave, Maketu, New Zealand
reservation phone